A few words from Vincent Legendre, the Chairman of the Board
"The world is changing, as is the Legendre Group.We're ready to rise to the challenges that tomorrow's construction will bring."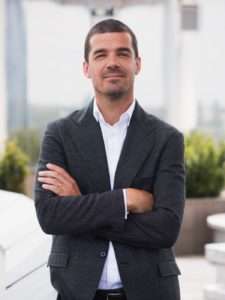 "In a consistently complex economic environment, we have been able to adapt and innovate to meet the expectations of a society undergoing profound change, as well as the concerns of local authorities, businesses and citizens calling for a safer and more environmentally friendly regional development model.
Here within the Legendre Group, we do not see these upheavals as a constraint but rather as an opportunity. We have proven that we are now a major player in urban transformation. But actions are more important than words, which is why we are working today to build the cities of tomorrow. This is so much more than a mere trend. We are acting to create sustainable solutions and the buildings of the future.
Based on the long-term vision of our businesses and on our values over the past 70 years, we are now expanding our activities by placing our expertise at the service of our clients with the comfort of users and residents in mind.
From conception to facilities management via construction and marketing, we adapt to the needs of our clients by offering tailor-made offers.
Legendre Group boasts certain strong ambitions in terms of development within its historical businesses, construction, property and energy, but also within those new activities that are set to be an effective growth driver for the future.
Now more than ever, we need to keep developing new areas of expertise and markets as the company has always done, while preserving our DNA as builders. This new era is known as Legendre 3.0″
Vincent Legendre, Chairman of the Board